How To Capture PuTTY Session Logs
Here I would like to share How To Capture PUTTY Session Log.
To capture a session with PuTTY, open up a PUTTY.
Look for Category Session → Logging
Under Session Logging, choose «All session output» and key in your desire log filename (default is putty.log).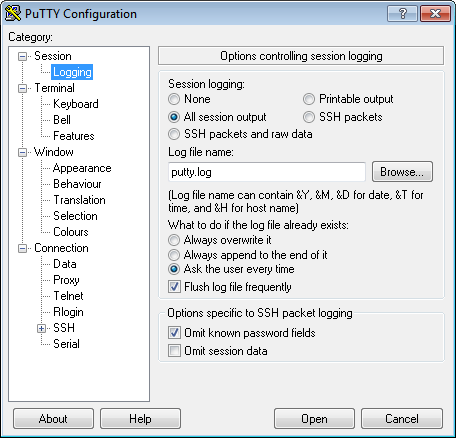 This should create the file in the location you choose and start loggin everyting from the session.
For capture Cisco Router or Switches(I tried with Nexus 1000V on VMware vSphere), type «show running-config».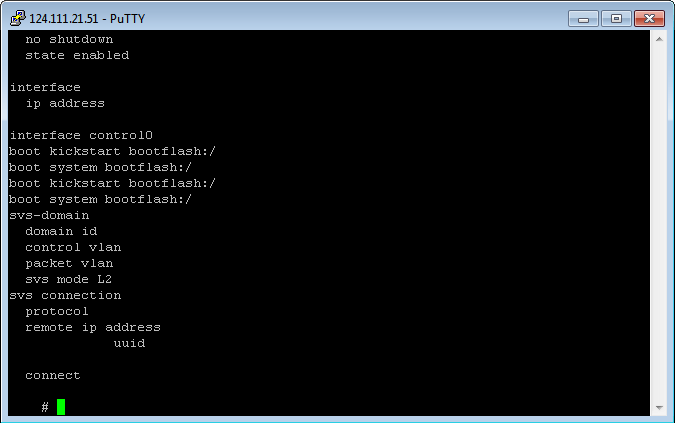 Open your session log file(e.g. my_session.log), Cisco Router/Switches running config file are save or backup.